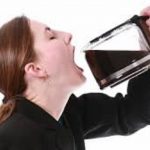 Tara has been
working in the health and food industry for more than 20 years now.
This talk is about sharing her tips about what she has learned along the way to help her Thyroid & Energy clients and to people in general.
"More than 75% of my clients complain about low or no energy!"
What foods help your energy/what foods don't?
How can I improve my energy levels using my diet?
What are th
e top tips to nourish the Thyroid?
How can I boost my metabolism?
Book your ticket to this informative talk to empower your health & wellness.