Have you been suffering with
IBS
Bloating,wind,flatulence
Stomach cramps,pain
Constipation or Diarrhea
Acid Reflux, heartburn
Fed up taking antacids, medications all the time to no avail
This is a fully comprehensive course of diet changes, supplements and professional support over 6 weeks.
I have found over the years best results come with the best quality supplements and supports.
I use Nutri-Advanced practitioner based blends for all my clients in my Galway, Oranmore and Skype clinics.
You don't even have to leave the house-they deliver to your door!
The kit includes-
• Food List
• Recipes
• Menu Planners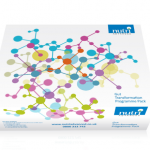 • Shopping List
• Supplement Protocol
• Workbook
 • FAQs
Full Price €350
Sale Price €320
Call 087 9074701 for details or to book.