One To One Health Check Clinics
Consultations – Appointments
Health check and clinics Times & Costs: If you or a member of your family would like to book an individual consultation, please call 087 9074701.
Please call for clinic quotation.
Food Intolerance Testing is as follows;200 foods-€340*.93 foods – €255*.60 foods – €160. These 2 tests also include a nutrition consultation and a free Inflammation Indicator test (RRP €65).
All other specific tests to be discussed on a one to one basis. All tests are available on www.gdx.net (Genova Diagnostics Laboratories) and many other functional tests available in clinic.
Health Clinics & Consultations checks on Weight gain or reduction, cholesterol, thyroid issues, IBS, sports nutrition, menopause, hormone issues, depression/anxiety or mood swings, low energy, osteoporosis and arthritis, fertility, gut and bowel problems, skin problems and others not listed.
New to the clinic is Nutrigenomic testing- interpretation and support.
Call for further details.
GRETB panel approved. Call to discuss.
CLINIC LOCATIONS-
Dr Clare Clinic & Apothecary, 9 Sea Road, Galway (Tuesday-Friday)
Mindbody Clinic, Orantown, Oranmore ( Mon, Tues, Thurs, Fri)
Craughwell, on request.
Call 087 9074701 to book.
Please bring a food and drink diary covering at least 3 days prior to the consultation if possible with timings.

***SEE EVENTS SECTION ON MY FACEBOOK PAGE FOR UPCOMING EVENTS***
Clarinbridge January & April 2018
Mindfulness & Nutrition Retreat with AKA Yoga for day-long Yoga, Mindfulness, Nutrition and Healthy Lunch.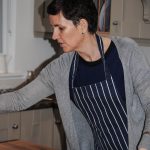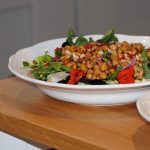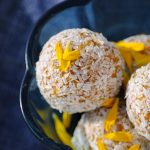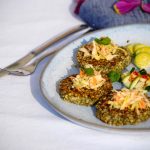 March 29th, 2018
Slow Food Galway & Galway Food Festival 2018
Granny's Recipe Competition
Judge 2018
Fourth Class Primary School Students in Galway County were asked to put together a recipe with a member of the older generation in their family. Try out the recipe and how it was passed down through the generations.
YOUNG ADULT SPORTS TALK  in conjunction with the Western Region drugs task force.
Venue: Ballintubber GAA Club,Co.Mayo.
Date: April 21st, 2012
Integrated workshop with male GAA players aged 16-18 on the fundamentals of basic and sports nutrition for optimal performance and endurance. Giving young adults the information needed to make an informed choice on diet and drug use both legal and illegal leading from secondary school into potential third level education and life in general.
Part 1-The basics of nutrition/Pre and post-training and match nutrition/Focussed nutrition for players, coaches and their families given by Tara Canning NT. Part 2-Informative talk with Gillian Conway ESW, drugs education support worker on illegal and legal drug choices.
Sources, the effects and consequences to the health of many drugs available to youth in everyday life with a focus on sports. Part 3-Guest speaker-Alan Larkin-A successful sports personality gives their advice talks about their own experiences both on and off the pitch with both nutrition and drugs.
Health Clinics – 'Fuel for Sport' with the Westport GAA Club
Venue: Castlecourt Hotel, Westport, Co.Mayo
Date: May 29th, 2012
Speakers-Tara Canning NT, Gillian Conway ESW and guest speaker. Talk aimed at the 16-18-year-old GAA players in Westport GAA Club with a focus on basic nutrition, sports nutrition and the challenges of both illegal and legal drug abuse in their age group. This was complemented by a final talk with a local GAA hero with sample tastings of healthy foods and recovery drinks.
Health Clinics – Skin Health-From the Inside Out 
Ballinrobe, Co.Galway
Date: June 11th
Speakers- Tara Canning NT, Bernie Fahy, Yvonne Duffy-O'Shaughnessy This talk focussed on the importance of diet and lifestyle complimented with Bernie's unique dermatology experience.
Part 1 Juicing talk and demonstration with Yvonne with a focus on the detoxification pathways of the body to improve skin health.
Part 2

A demonstration by Bernie of her anti-wrinkle vitamin injections. www.bernietheskinspecialist.com

Part 3

A cookery demonstration by Tara of some delicious skin-friendly dishes and nutrition advice on achieving healthy skin.
Call or email for more information on my health Clinics and Consultations
Digestion Clinic Launch October 2013
Venue- Health & Herbs, 9 Sea Road, Galway.
Speakers- Dr.Dilis Clare GP and Medical Herbalist
Martin Healy-Founder of the Fitzwilliam Clinic, Dublin
Tara Canning-Nutritionist, functional Medicine Practitioner & Co-ordinator of the Digestion Clinic.
About the clinic-
Your digestion is the core of your health. It is the first thing to address if you are ill. If your digestion is poor your overall health suffers.
Description
How can Dr Clare's Digestion Clinic help you? We will do a Food Intolerance Test for the 40 foods that most commonly cause problems. Food intolerances play a significant role in poor digestion. We will talk to you through your results and advise you how to take your problem 'list' out of your shopping basket, yet enjoy your meals and snacks with practical plans and goals.
Advise you regarding appropriate supplements. Prescribe herbs to improve your digestion and advise you on how to use them. We also offer The Fitzwilliam Food Test which was founded by Martin Healy. He was the first to introduce this new generation IgG Food Intolerance Test into Ireland in 1998 and is the author of 'Could Food Intolerance cause your illness?'.
Call 087 9074701 or 091 583260 to book the Digestion Clinic or get more information.
Athlone Institute of Technology
Guest lecturer-Tara Canning
When- November 13th.
Talk to the second-year culinary arts students about food and nutrition for special dietary requirements-a special focus on the main food sensitivities in modern Ireland.