Health Check and Nutrition Consultation Clinics Times & Costs
If you or a member of your family would like to book an individual consultation, please call 087 9074701.
Please call the clinic for a quotation.
Food Intolerance Testing is as follows; 200 foods – €340*. 93 foods – €255*. 60 foods – €160. These tests also include a nutrition consultation and a free Inflammation Indicator test (RRP €65).
All other specific tests are to be discussed on a one to one basis. All tests are available on www.gdx.net (Genova Diagnostics Laboratories) and many other functional tests are available in clinic.
Health Clinics & Consultations checks on Weight gain or reduction, cholesterol, thyroid issues, IBS, sports nutrition, menopause, hormone issues, depression/anxiety or mood swings, low energy, osteoporosis and arthritis, fertility, gut and bowel problems, skin problems and others not listed.
New to the clinic is Nutrigenomic testing– interpretation and support (Call for further details.)
About The Clinic
Your digestion is the core of your health. It is the first thing to address if you are ill. If your digestion is poor your overall health suffers.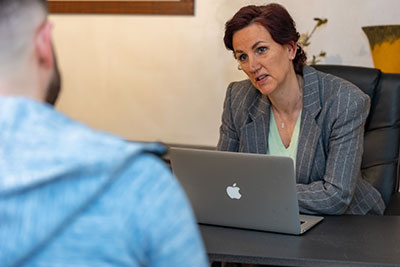 How can Dr Clare's Digestion Clinic help you? We will do a Food Intolerance Test for the 40 foods that most commonly cause problems. Food intolerances play a significant role in poor digestion. We will talk to you through your results and advise you on how to take your problem 'list' out of your shopping basket, yet enjoy your meals and snacks with practical plans and goals.
Advise you regarding appropriate supplements. Prescribe herbs to improve your digestion and advise you on how to use them. We also offer The Fitzwilliam Food Test which was founded by Martin Healy. He was the first to introduce this new generation IgG Food Intolerance Test into Ireland in 1998 and is the author of 'Could Food Intolerance cause your illness?'.
Call 087 9074701 or 091 583260 to book the Digestion Clinic or get more information on Facebook
Clinic Locations
Dr Clare Clinic & Apothecary, 9 Sea Road, Galway, H91 C9YA (Tuesday-Friday)
Mindbody Clinic, Orantown, Oranmore, H91 KR12 ( Mon, Tues, Thurs, Fri)
Zoom or Whatsapp virtual consultations.
Please bring a food and drink diary covering at least 3 days prior to the consultation if possible with timings.